Coupon API Solution
Overview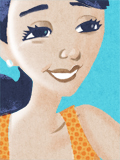 The Stage of Life coupon API solution contains 100's of direct partnerships with national, U.S.-based brands offering up coupons and discounts between 5% and 50% off for your members.
The coupons in the Stage of Life Merchant Network are stored in Stage of Life's  merchant offer database.  This database of discount offers and coupon content can be easily accessed through a simple REST API returning an XML feed for your agency or in-house developers to pull content into your membership, loyalty, rewards, or employee recognition program or mobile app.


You Pick the Coupon Content

The offers in the Stage of Life database are flagged in a variety of ways via our "tagging" system, through which we can set up tailored API coupon feeds that correspond to segmenting offers into particular buckets to help meet your specific marketing and business objectives, i.e. Entertainment Offers, Student Offers, Small Business Offers, Mobile-Friendly Offers, In-Store Offers, Family Offers, Shopping Offers, etc.

Our clients can choose if they want to pull in all of the categories (and offers) through our Coupon API, or if they want to exclude certain categories, or even particular merchants.

Either way is fine.  You select the coupon content appearing in your feed. 



We will then customize your Coupon API feed to your organization.  This makes the discounts and coupons appearing in your program relevant to your end user, thus increasing your program engagement and member loyalty.
At the end of the day, simply know that the Stage of Life Coupon API solution can be completely customized to meet your program needs.
Coupon API Categories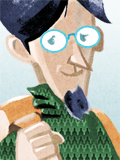 Stage of Life maintains national merchant offers in four main groupings with over 40 offer categories, giving you the ability to customize your Coupon API to make it the most relevant to your users. 



1) Coupons tailored by Life Stage 
Our participating merchant partners help us code each discount and offer in our database to the life stage most appropriate to their brand and the audience they want to reach…
High School
College
On My Own (Singles)
Wedding
Married Couples
Home Owners
Having a Baby
Raising a Family
Grandparents
Empty Nest & Retirement
            

2) Coupons Tailored by Merchant Category

Each of our merchant offers is also coded into the Stage of Life Merchant Network database by traditional merchant category.  We support offers and coupons across a wide range of over 30 industries and categories, and we can add custom categories too.
Our core Coupon API categories include:
Apparel
Auto
Babies & Kids
Beauty
Best Deals:  20% or better
Books
Car Rental
Cruise
Dining
Education
Electronics
Entertainment
Fitness
Flowers & Gifts
Gift Cards
Grocery
Health & Wellness
Home & Garden
Hotel
In-Store
Mobile & Internet
Mobile-Friendly Offers
Music & Movies
Night Life
Outlets
Pets
Photo
Recreation
Services
Shopping
Small Business
Sports
Theater & the Arts
Tickets & Events
Travel & Cruise
Custom categories by request
We do our best to keep active offers and coupons in each of these categories.



3)  Coupons tailored by Generation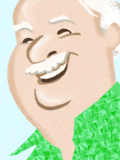 Do you have an audience that's primarily in one generation?  No problem.  We can set up your Coupon API to pull in offers from the Stage of Life Merchant Network tailored to that speicific generational audience…
Gen Z (today's teens)
Gen Y (Millennials/Echo Boomers)
Gen X
Baby Boomers
4)  Coupon Offers Segmented by Discount Richness


This categorization of offers in the API includes segmentation starting with offers and coupons valued from less than 5% off to offers valued to +30% off.  The each offer in the Stage of Life Merchant Network receives one of these categoy tags so you can display offer richness categorization in your loyalty, rewards, or member benefit program.
Up to 5% off
Up to 10% off
Up to 15% off
Up to 20% off
Up to 25% off
Up to +30% off
5)  Daily Deal Coupon API

Stage of Life LLC codes one offer in its database to appear as the "Deal of the Day" so any client can specifically have a fresh offer automatically appear in a daily feature spot in their program.


6)  Your Custom Coupons or Offers

If you have additional coupon offers that you've sourced and want to include in your program, we can incorporate those offers into your API feed for a one-stop-source of all your program's coupons and discounts.  This could include...
Offers or coupons from local merchants relevent to your program or audience footprint
Coupons from special business relationships
Discounts from strategic partnerships
Etc.