Why Clients Use Our Coupon API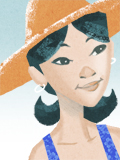 We're fortunate to work with both large and small organizations looking for a simple, streamlined way to add discounts, coupons, and offers to their membership, customer or loyalty programs.  Through our Coupon API connection, we do all of the heavy lifting by not only providing organizaitions access to hundreds of national merchant coupons and discounts for their programs, but we also manage all of the details for those offers in the Stage of Life Merchant Network database. 
Client Program Example
PeoplesBank uses the Stage of Life Coupon API to deliver both national and local merchant coupons, offers and discounts to tens of thousands of VISA debit cardholders across Pennslyvania and Maryland. 
Here's the regional TV ad that ran featuring the PeoplesBank Rewards program fueled by the Stage of Life Coupon API...
Cleaning Coupon Data
We review and keep the following coupon data clean in the Stage of Life Merchant Network database and in each client's API feed so that the end-user experience when redeeming an offer is a good one:
Updating fresh offers and discounts
Validity dates (offers automatically drop from your feed when a validity date is reached)
Promo codes
Coupon images
Merchant logos and images
Offer terms and conditions
Adding new merchants to the network (including any custom or local merchants specific to your program)
Removing old merchants
White listing or black listing specific brands or categories you don't want in your Coupon API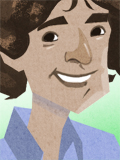 It takes a lot of work managing the offer details for hundreds of national brands...but the nice thing is...you don't have to worry about that. 
We manage the content for you. 
You simply have the access to display the coupons and offers in your own user environment...giving your members, employees, customers or cardholders the ability to save money throughout their lives.
Want a Coupon API Feed for your Program?
Would you like to have a custom feed of coupon offers set up for your aquisition or loyalty program to reward your members, customers or users?  Please contact us and we'll review your needs.